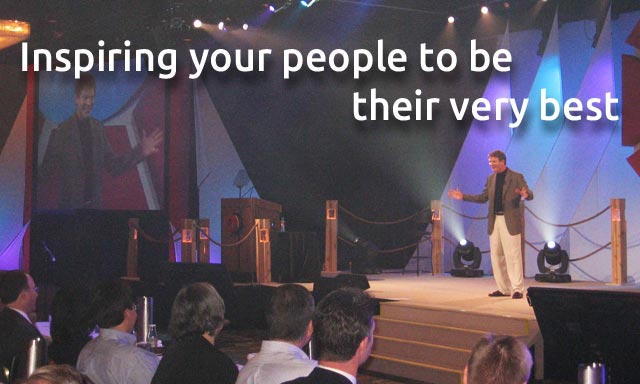 Imagine what you could learn from a Golden Gloves Champion and Fortune 100 sales expert, who is flat out funny!
"What if your meeting started with a shot of high energy and motivation that lasted for days?"

"An experience they will always remember!"
What do your people need
PROGRAMS

CONFIDENCE UNDER PRESSURE
Use Fear To Sharpen Your Competive Edge
Uncertainty, risk, and doubt can undermine even the bet strategy. Learn how to focus your mind like a professional athlete and deliver world-class results when the stakes are high.
LEADERSHIP UNDER PRESSURE
Break The Cycle Of Fear And Get Your People Moving Forward
Bad news, frustration, and worry can stop even the most talented people. In this program you'll learn how to interrupt the pattern of negativity, get your people moving forward, and keep them focused on their core objectives.
TEAM ALIGNMENT
Turn Talented People Into Exceptional Teams
Writing a vision statement and saying you're a team doesn't make you one. Without core agreements, a robust set of ground rules, and alignment on what's important, even talented people can "naturally" create divisions that harm productivity and esprit de corps.
Learn the essentials of team alignment an how to get your team to think and act like a team in a way that's consistent with their beliefs and natural talents. Alignment frees people to contribute more, take more risk, maximize their capabilities, make faster decisions, support decisions already made, and think and act like a team.
It's GO TIME !!
The simple secrets to being your best when it matters the most!
Learn what it takes to….
find courage when you're challenged
use your core purpose to become unstoppable
eliminate distraction and focus when it counts!